For All Sports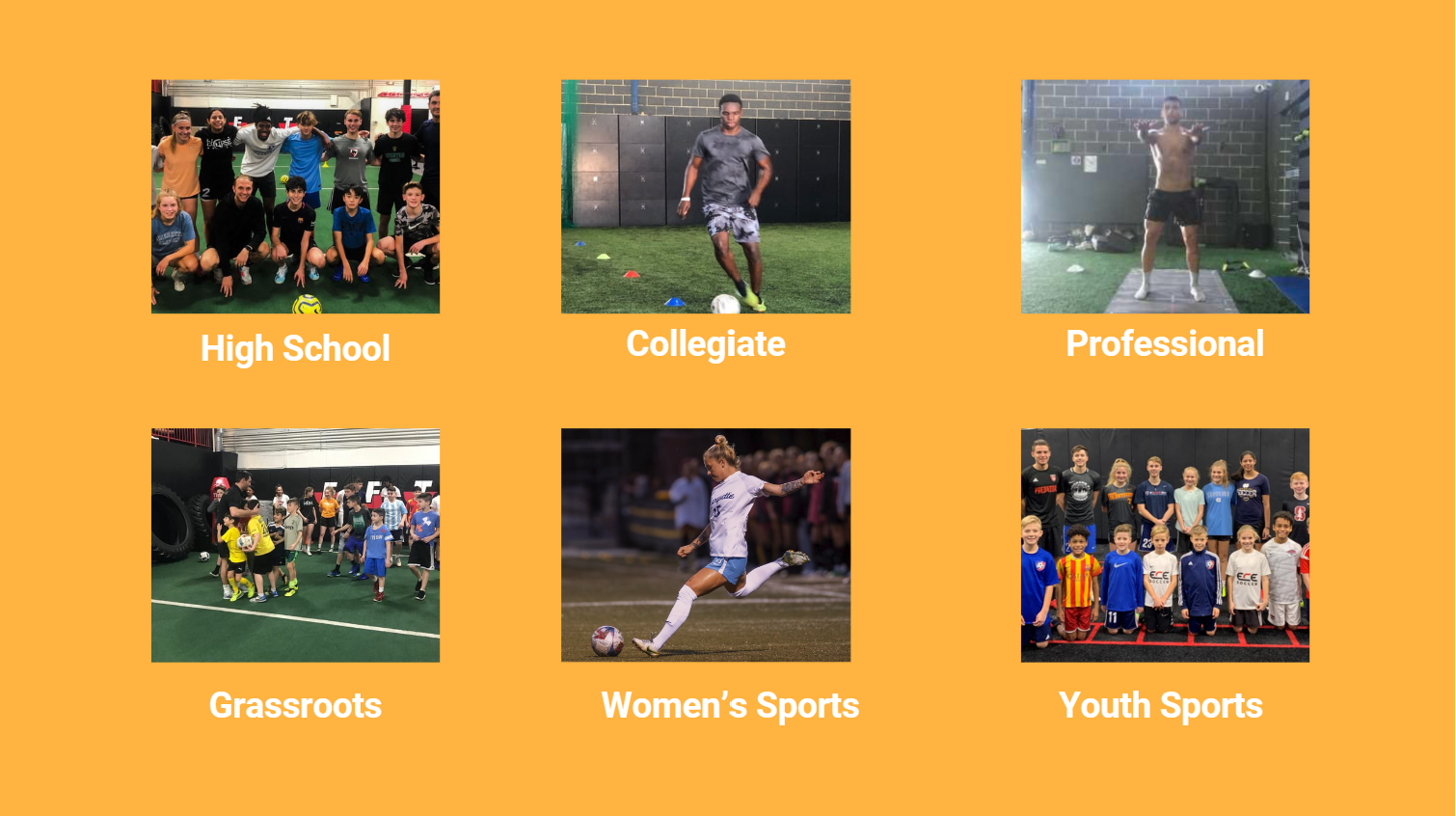 Step 1: Create a baseline through soccer specific fitness, ergometric, skill, and cognitive testing.
Step 2: Identify areas of improvement using data driven science and Artificial Intelligence.
Step 3: Individual performance & skill programs based on results.

Duration - 40 min Per athlete - 120' min per team (20 athletes)
Where- Portable or on location
Why - Baseline and Talent Identification
Solutions
Athlete Assessments
Objective data provides us with non-human error when analyzing speed, biomechanics, cognitive, skill ability, and fitness components. The biggest problem that young athletes face when trying to perform at an elite level are the effects growth spurts have on skill, speed, and decision-making abilities.
The main reasons for the regression of performance levels over a period of time are the incorrect training loads and insufficient models of training which effect the whole development process, Growth spurts effect strength, stability, mobility which in turn effects additional performance related aspects if not trained correctly and periodically.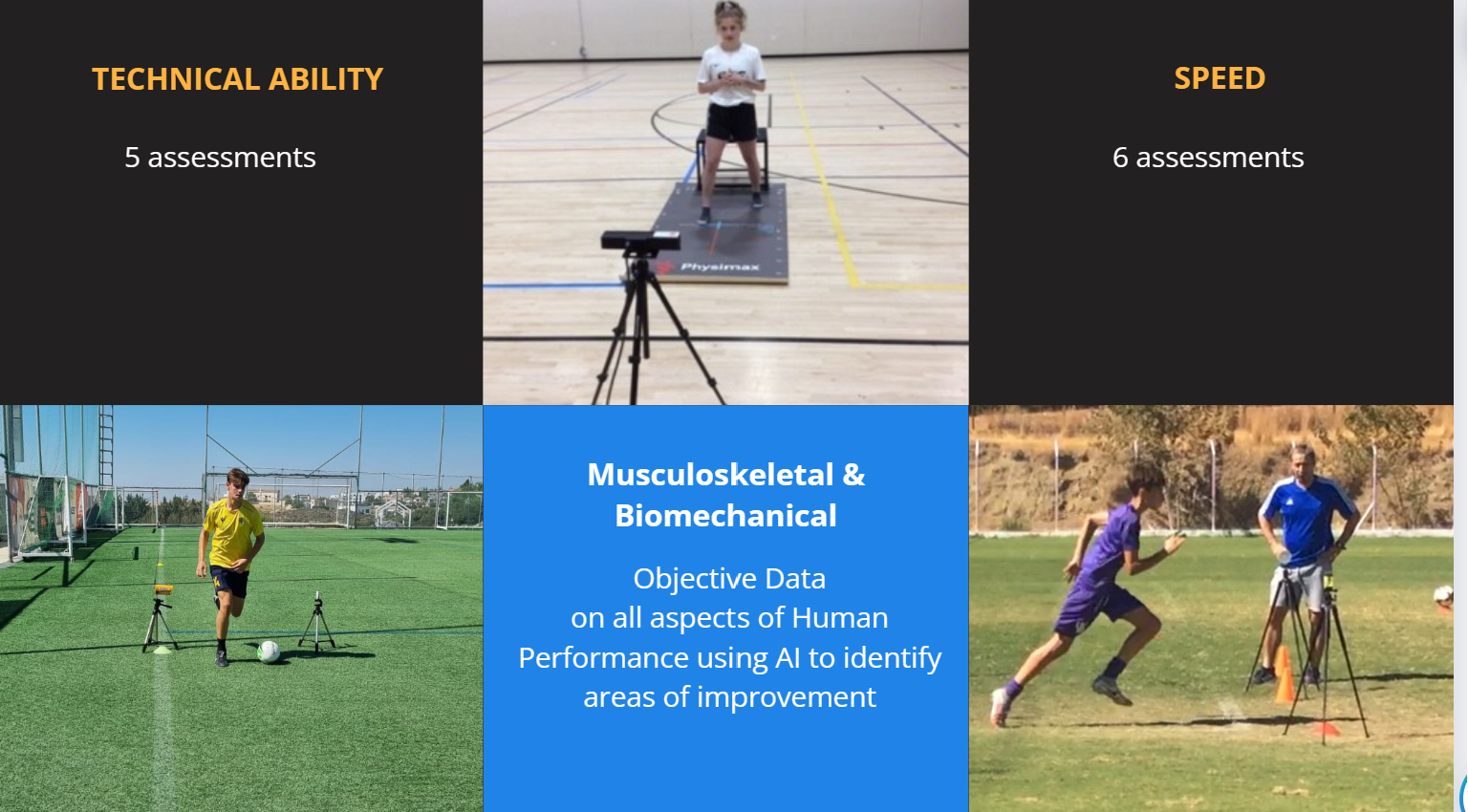 Additional Testings for Teams
For Clubs and Teams
Find the correct workloads for each weekly session
Find  injury risk factors of each player
Find the technical ability and speed of play for each athlete 

Find components effecting decision making 

Find the performance level of each player especially through the growth spurt

Find speed related components and comparative results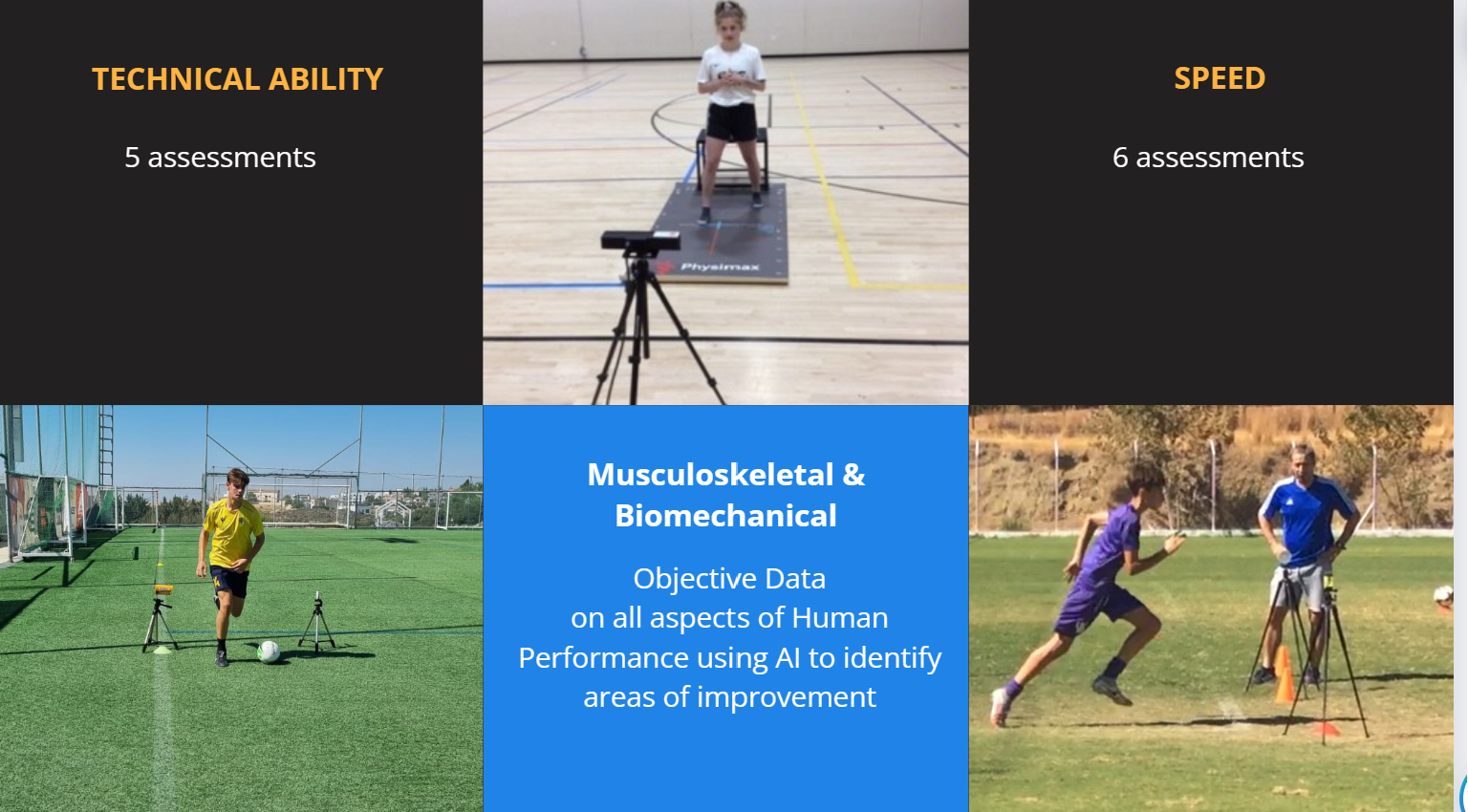 Talent Identification
Baseline 
Progression and Improvement
Comparative Results - See where you stand with other athletes
What I need to Improve on
Customized Training Programs based on Objective Data
Ael Limassol F.C Development Academy
We are constantly looking for
innovative ways to develop the
modern soccer player through our already successful professional Academy. ECES provide us with detailed specific assessments as to
continue our legacy of developing national and first team players.


Apollon Women's Volleyball
Our success as national champions comes down to the very last detail. Eces provided us with talent identification and  athlete assessments which determined our roadmap to success.


NX1 Sports
We are an innovative sports agency with a vast network of clubs and athletes spread across the globe. Eces provides us with an in depth analysis of athletes as to maintain our excellent talent identification process.

Isabella Cook Marquette Division 1
I am constantly looking for ways to better myself as part of my dream to play professional soccer. Eces has shown me in great detail what I need to do to compete against the best in the world.

Basic
1 x Assessment
Results + Data + Customized Training Program
$150
Plus
2 x Assessments
View Improvements + Customized Training Program
$220
Pro
3 x Assessments per year
Evaluate + Develop + Monitor + Customized Training Program
$300
Contact Me
Nick Kounenakis
Director@eces-eu.com